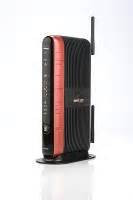 Actiontec MI424WR Rev I Modem/Router Combo
Regular price $ 179.00 $ 139.97 Sale
Verizon Fios Router ActioNTec MI424WR Rev I
Actiontec "MI424WR Rev I" Verizon Fios Router Dual Band Gigabit Wireless 4 Port Gigabit

Wireless N speeds up to 130 Mbps

Customizable firewall, NAT

WPA and WEP WiFi encryption

Content Filtering/Parental Controls

Works as a Verizon Fios router, Frontier Coummunications router & more!
Product Description
The Wireless Broadband Frontier Communication and Verizon FiOS router has been updated to include Gigabit Ethernet to support very high speed Internet service. This Verizon Fios router also packs in more features and performance capabilities than any other fiber router on the market. This router breaks previous industry performance benchmarks, increasing in-home networking speeds up to 1000 Mbps wired (with the Gigabit Ethernet interface) and 130 Mbps wireless. Perfect item to purchase to avoid renting your Frontier or Verizon Fios Router.
Item is in amazing refurbished condition
 INCLUDES:
- POWER CORD
- ETHERNET CORD
CUT YOUR CABLE TV BILL NOW!
Give the Gift of Amazon Prime
BUY YOUR VERIZON FIOS ROUTER TODAY AND SAVE!