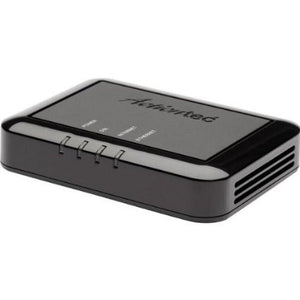 ACTIONTEC GT701D DSL MODEM ROUTER
Regular price $ 139.99 $ 79.95 Sale
ATT Approved Modem Actiontec GT701D DSL Modem with Routing Capabilities
Rigorously tested ADSL2/2+ modem, tested and refined to ensure the highest levels of compatibility and performance

Remotely manageable & preconfigured for simple setup

Compatible with all major DSL service providers, including Qwest, Verizon (excluding FIOS), AT&T Approved Modem (excluding U-verse), CenturyLink and dozens of others. Does not work with cable systems such as Comcast, Cablevision, Infinity, Cox, Charter etc.

Preconfigured for simple setup

Includes double commercial-grade firewall, parental controls and a variety of protections and encryptions
 Product Description
The ATT approved modem GT701D DSL Modem is a superior-quality ADSL 2/2+ single port modem that has been rigorously tested to ensure compatibility with all major DSL providers. It adheres to leading DSL standards, ensuring a quick and painless connection. Not only that, Actiontec has included its Auto-Connect tool, which allows you to connect to your DSL service rapidly and hassle-free. It's "Green". With its superior energy efficiency, the GT701D ATT approved modem helps you save money on your electricity bill while protecting the environment. Its power adapter uses at least 30% less energy than modems with conventional power adapters.
Item is in AMAZING refurbished condition.
 INCLUDES:
- POWER CORD
- ETHERNET CORD
CUT YOUR CABLE TV BILL NOW!
Give the Gift of Amazon Prime
BUY THIS ATT APPROVED MODEM TODAY AND SAVE!